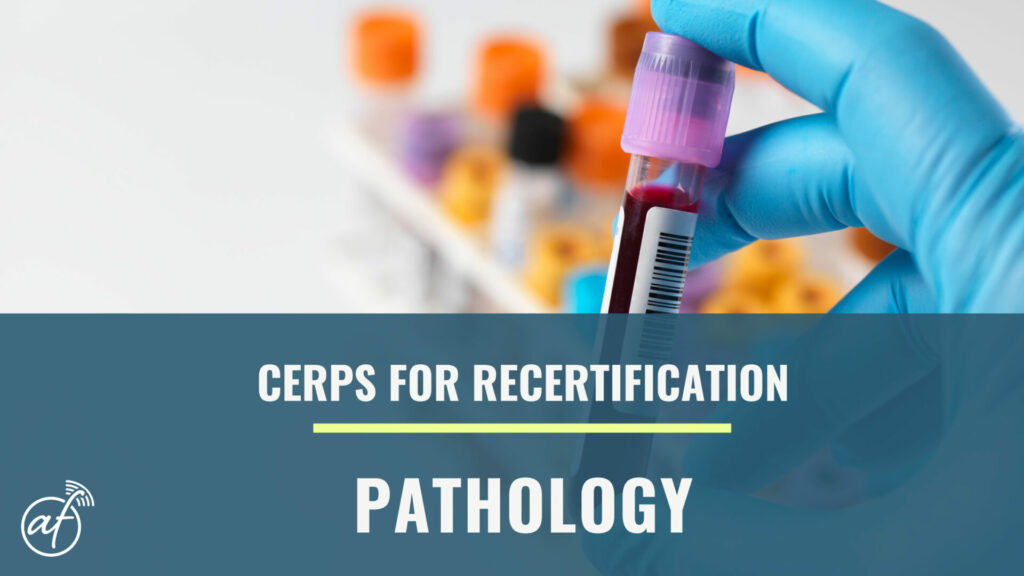 On demand CERPs in IBLCE Content Outline III: Pathology for IBCLC Recertification through continuing education
To recertify as an IBCLC using continuing education recognition points, you will be invited to take a self-assessment. This self-assessment will be scored immediately, and will tell you if you need to get a minimum of 5 of your CERPs from one or more of the 7 content areas on the IBLCE Detailed Content Outline.
All IBCLC Recertification CERPs for Pathology are 1 CERP unless otherwise noted.
All of these IBCLC Recertification CERPs for Pathology are available a la carte or in one of these bundles:
IBCLC Recertification CERPs for Pathology include the following subject areas:
A. Infant
1. Ankyloglossia
2. Cleft lip and palate
3. Congenital anomalies (e.g., gastrointestinal, cardiac)
4. Gastroesophageal Reflux Disease (GERD), reflux
5. Hyperbilirubinemia
6. Infant neurological disabilities
7. Small for Gestational Age (SGA), Large for Gestational Age (LGA)
8. Infant acute disease (e.g., infectious, cardiac, metabolic)
9. Vertically transmitted infections (e.g., HIV, Hepatitis B)
10. Esophageal atresia
11. Inborn error of metabolism
12. Infant cancer
13. Infant GI anomalies
B. Maternal
1. Abscess
2. Milk ejection reflex dysfunction
3. Maternal acute disease (e.g., infectious, cardiac, metabolic)
4. Maternal chronic disease
5. Maternal disability (physical and neurological)
6. Mastitis
7. Milk supply, low or over
8. Nipple and breast conditions
9. Nipple pain and trauma
10. Post-partum hemorrhage
11. Pre-eclampsia / pregnancy induced hypertension
12. Maternal cancer
IBLCE does not require you to have CERPs in any specific subsection, just the main content area.
View CERPs in other content areas: